The gentle face of epilation
The kit was created with the sensitive and delicate skin of the face in mind. It combines gentleness with efficient epilation. The kit includes a hair removal cream and a soothing lotion for use after the treatment. The balm perfectly soothes the skin and slows down hair regrowth. You get the desired effect after just 3-5 minutes, without any pain. Enjoy silky smooth skin for longer!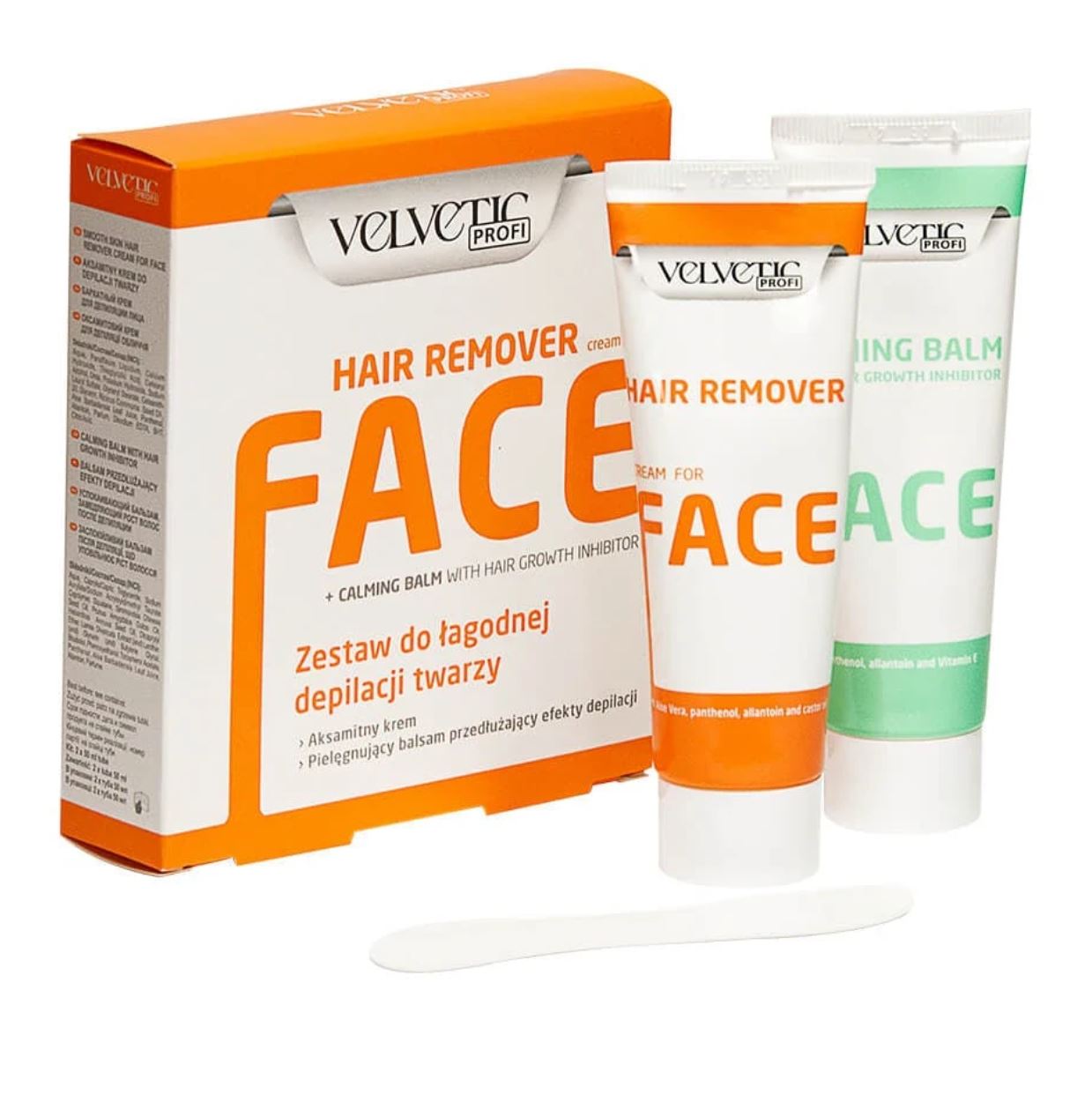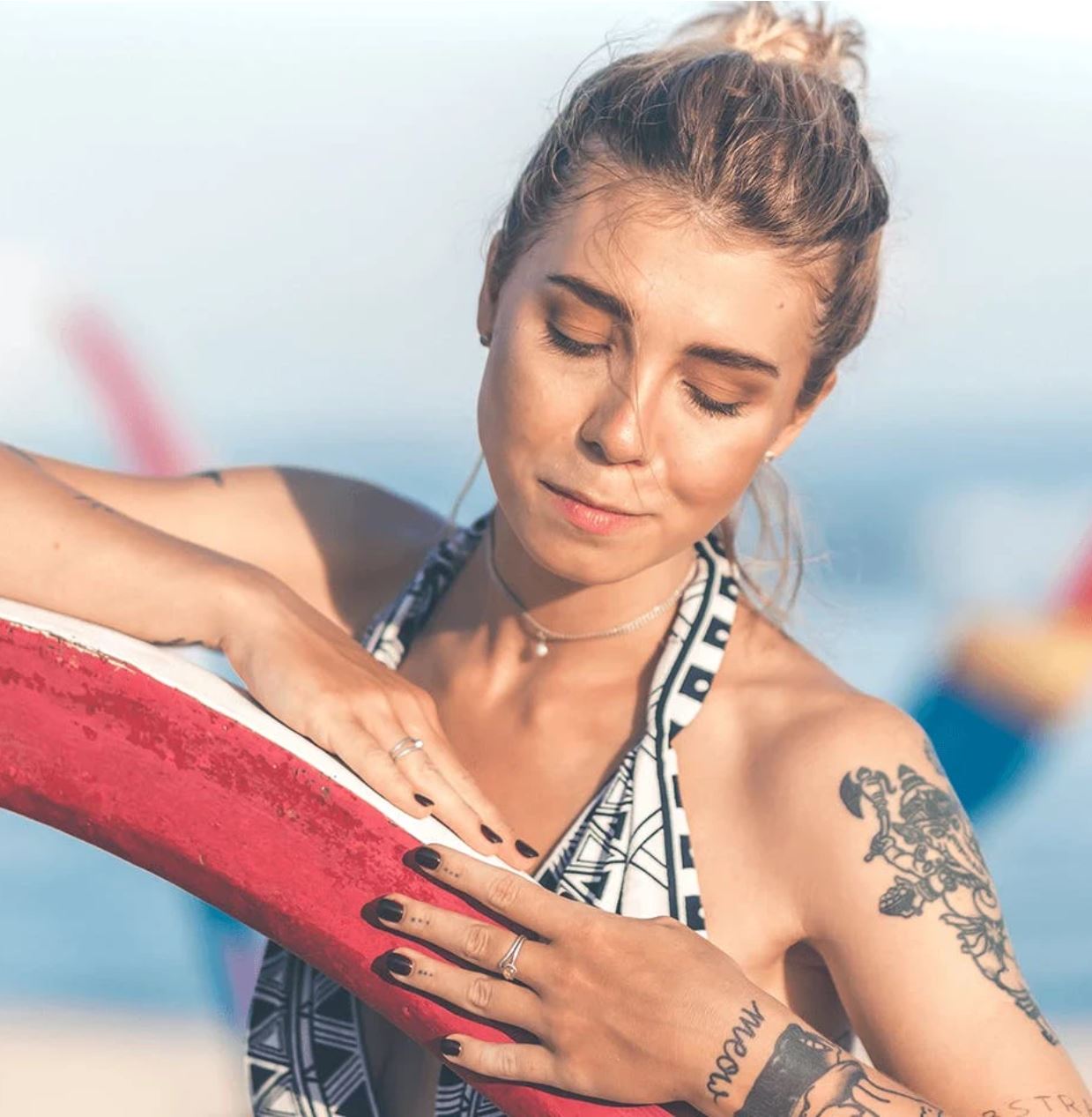 With sensitive skin in mind
Allantoin and panthenol have a soothing and relieving effect on the skin. Aloe accelerates the healing of irritations as well as strongly moisturizes and regenerates. Thanks to these substances, the cream acts in an exceptionally gentle way, even on sensitive skin.
Products that may interest you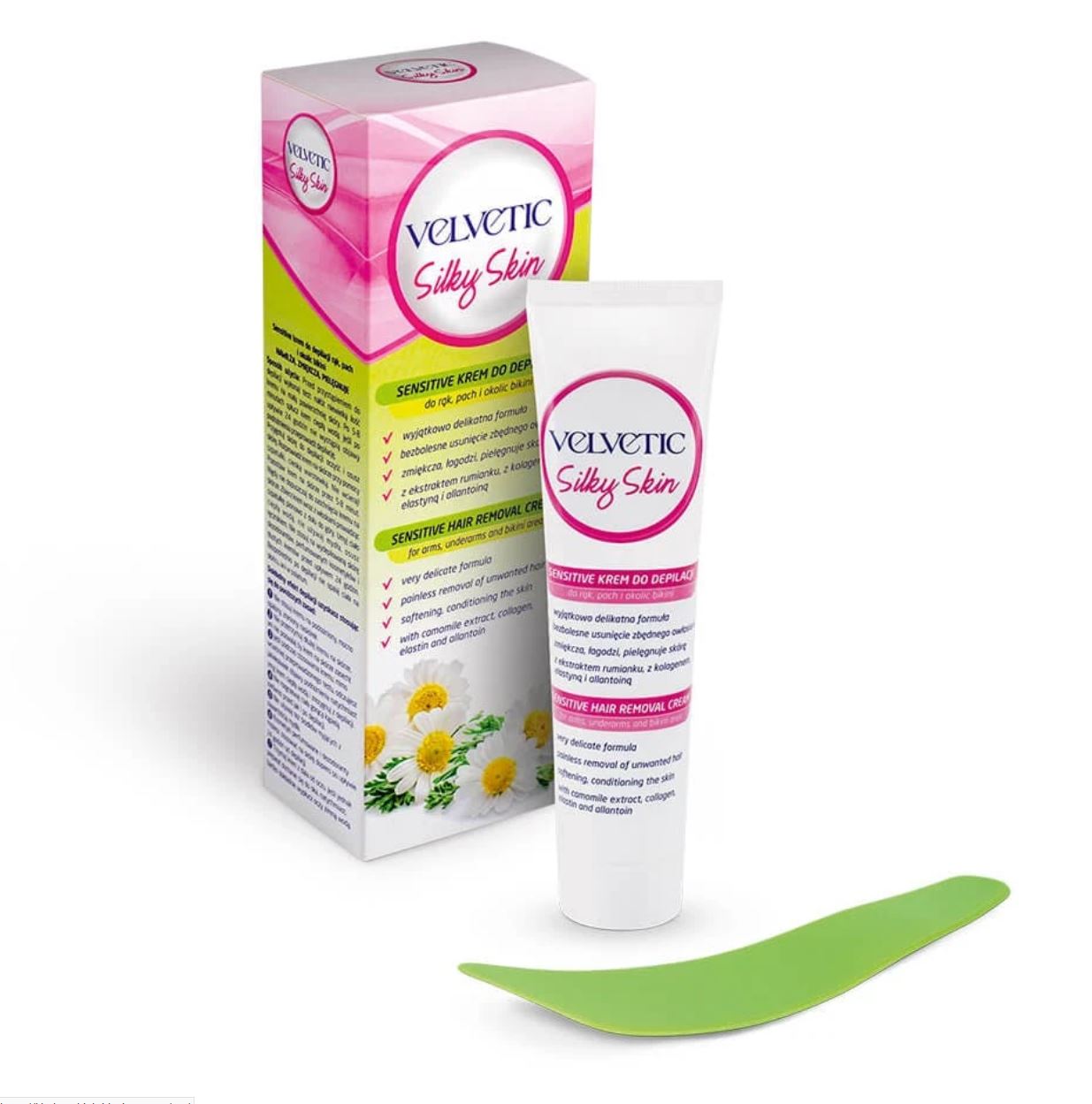 Unwanted hair is removed efficiently, and at the same time gently. The epidermis is moisturized and deeply nourished, with a delicate, floral fragrance. Chamomile extract with soothing properties protects the skin against irritation.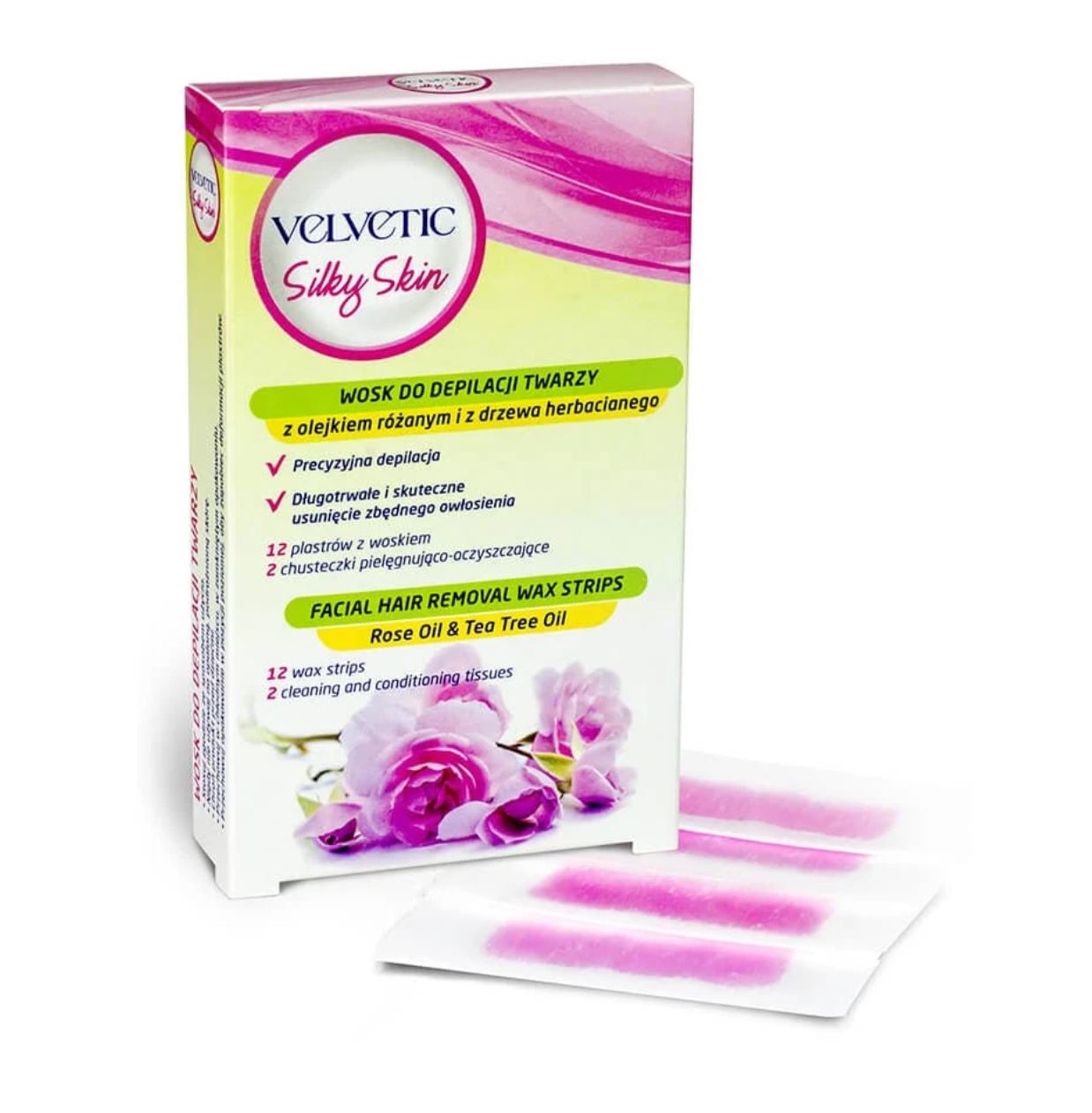 Silky Skin Rose wax for facial hair removal
Smooth facial skin without unwanted hair. The regenerative ingredients ensure an exceptionally gentle and delicate removal of unwanted facial hair. Enjoy an intensely moisturized and nourished epidermis without irritation and hair for longer!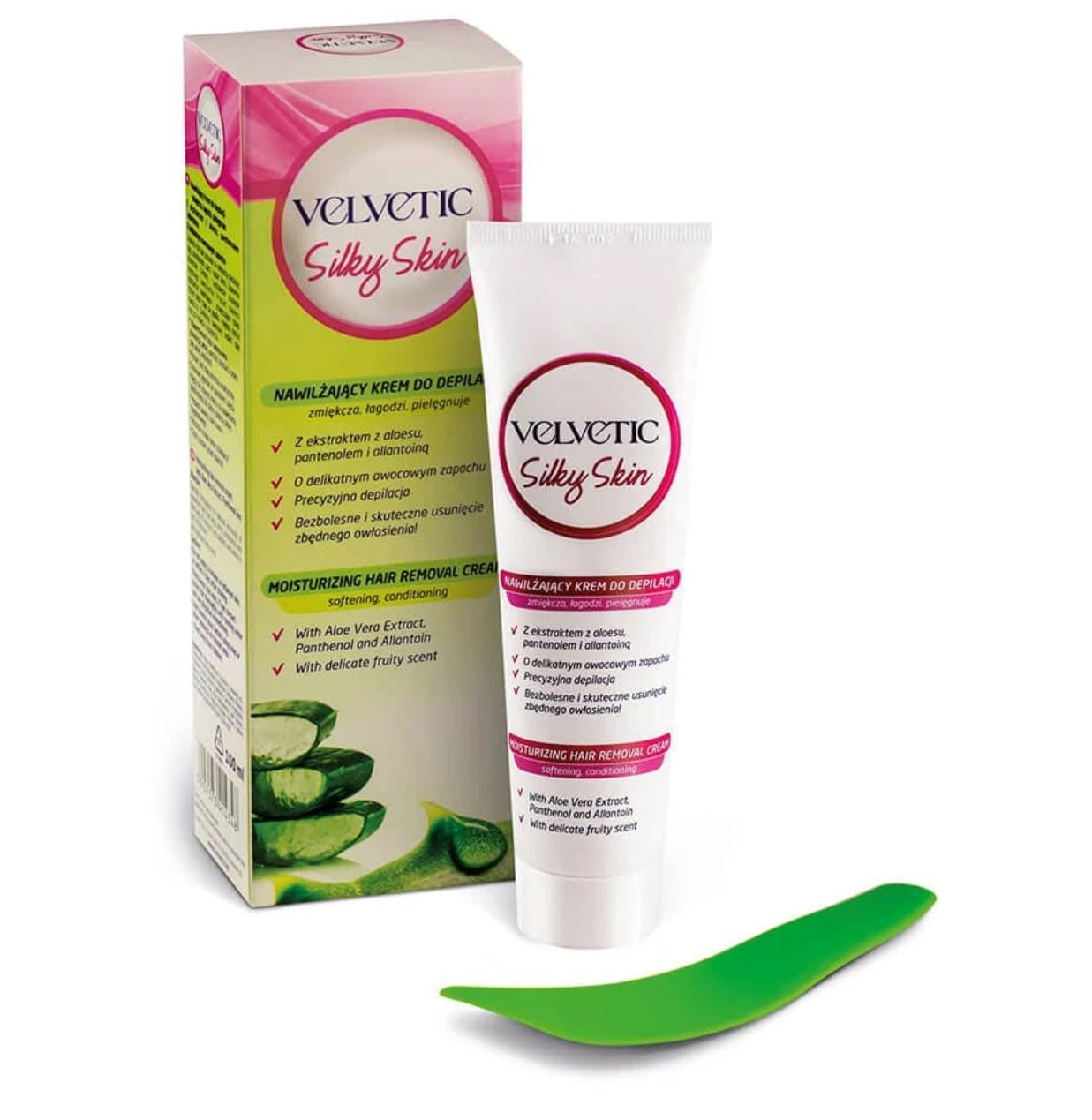 Even the smallest hairs are precisely removed and the skin is softened, nourished and silky smooth, just minutes after application. A delicate fruity scent gives a feeling of relaxation.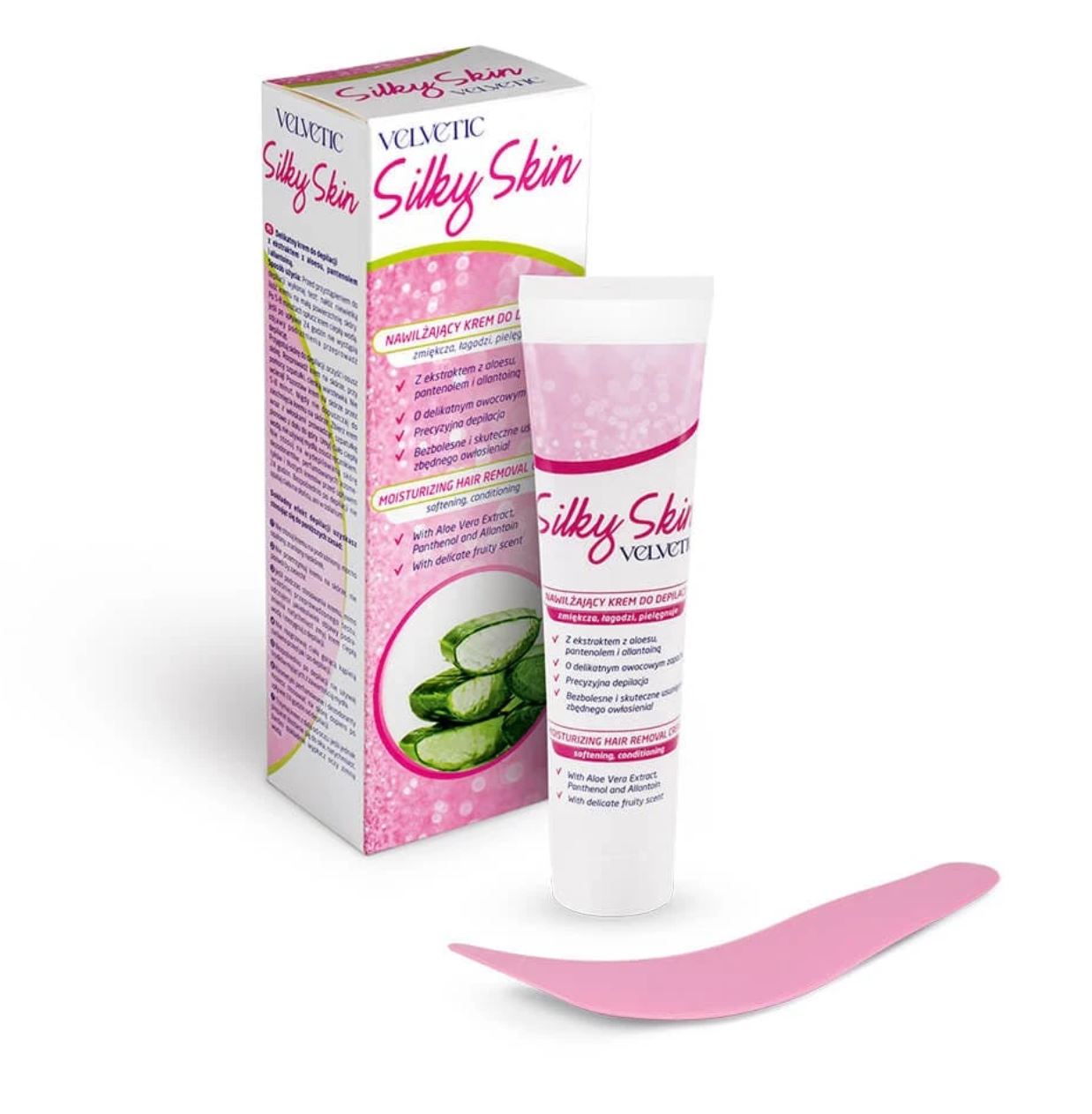 Silky Skin 18 Moisturizing cream
Silky smooth and healthy skin, which doesn't require using a balm after epilation thanks to the moisturizing and nourishing effect of the cream. Even the smallest unwanted hairs are removed precisely and painlessly.