Discover the pleasant epilation!
The bikini line, armpits and forearms require special gentleness. This cream will allow you to remove hair quickly and painlessly, and in addition will take care of the sensitive skin. The epidermis becomes smooth and healthy. The subtle scent of the cream will make the whole ritual more pleasant, transporting you to a flowery meadow.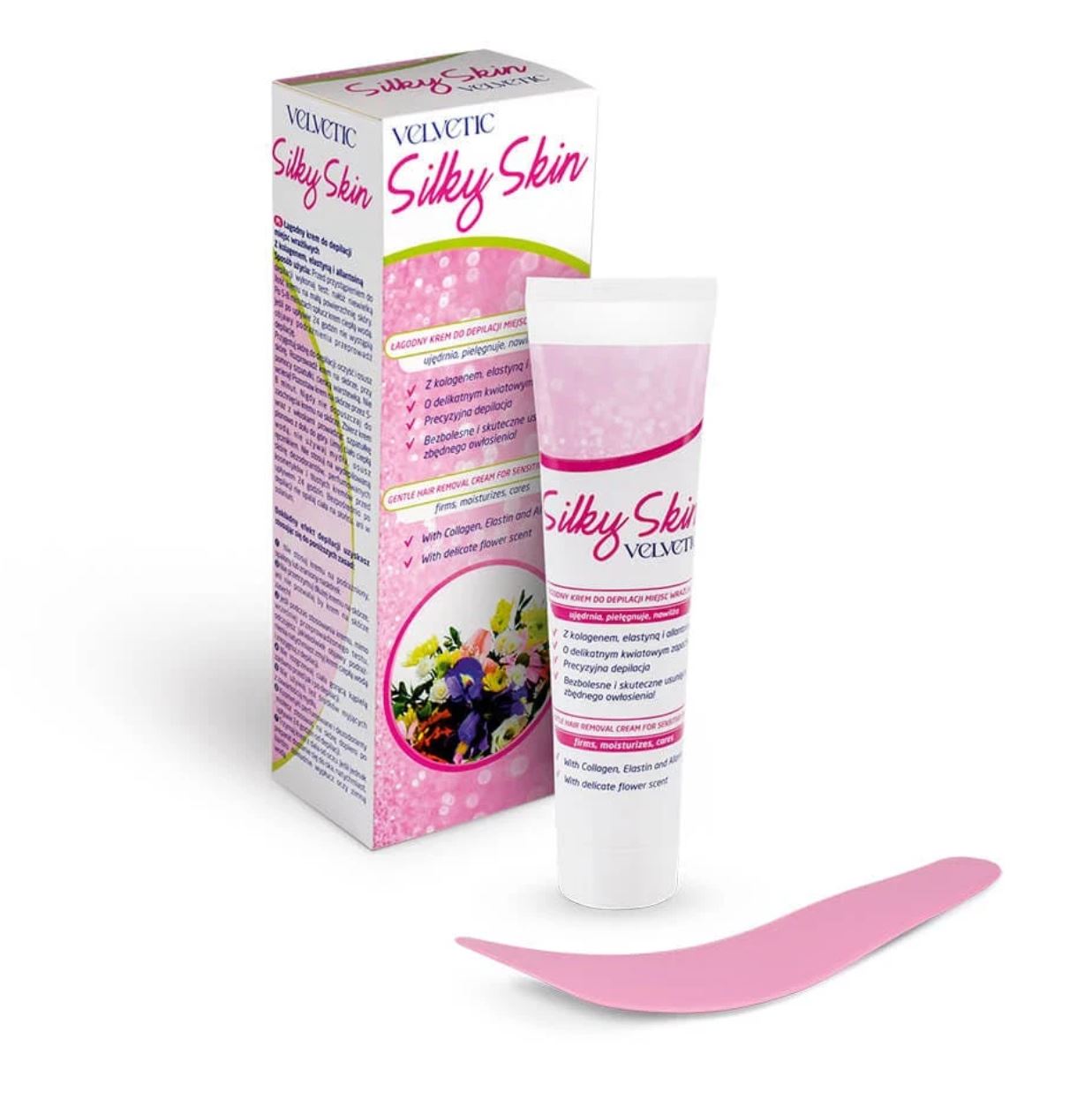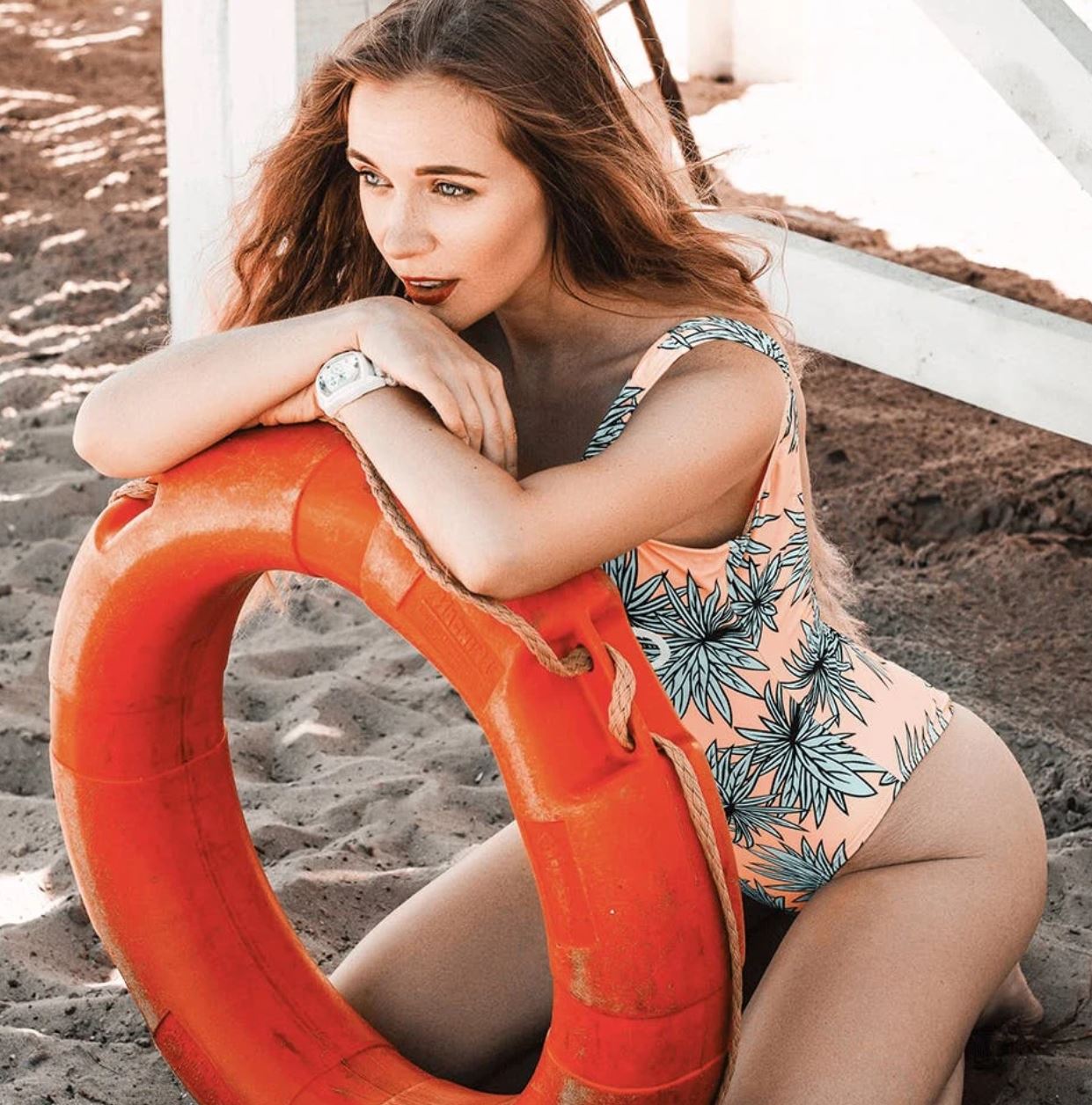 A soothing and moisturizing compound

The addition of collagen, elastin and allantoin moisturizes and nurtures the epilated areas. Emollients will make the skin soft as an infant's one.
Products that may interest you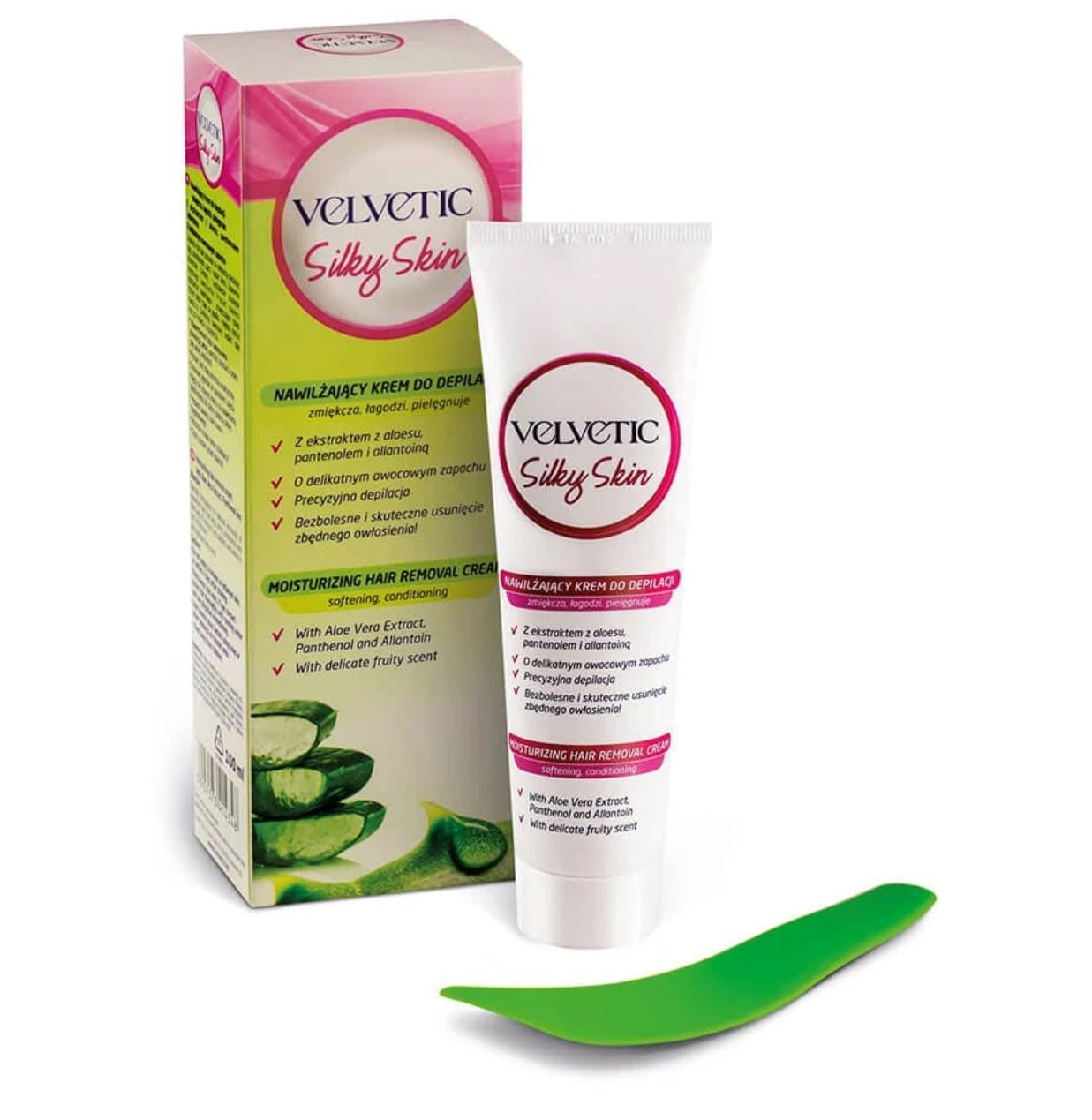 Unwanted hair is removed efficiently, and at the same time gently. The epidermis is moisturized and deeply nourished, with a delicate, floral fragrance. Chamomile extract with soothing properties protects the skin against irritation.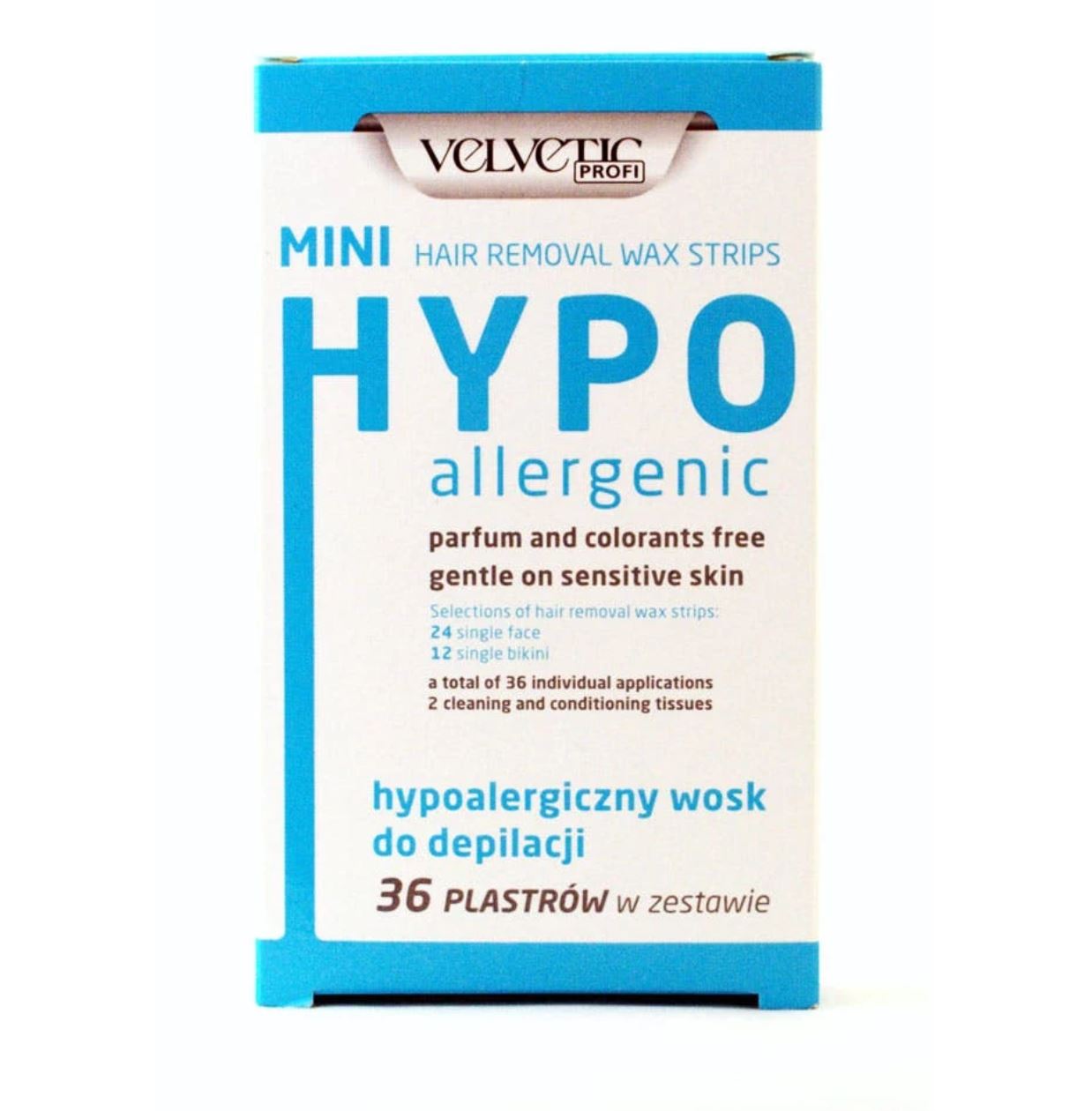 Hypoallergenic wax for body hair removal
Unwanted hair gets removed quickly, gently and precisely. Smooth skin for up to 8 weeks. New hair grows back weaker and thinner, and therefore it's less visible and doesn't have a tendency to overgrow.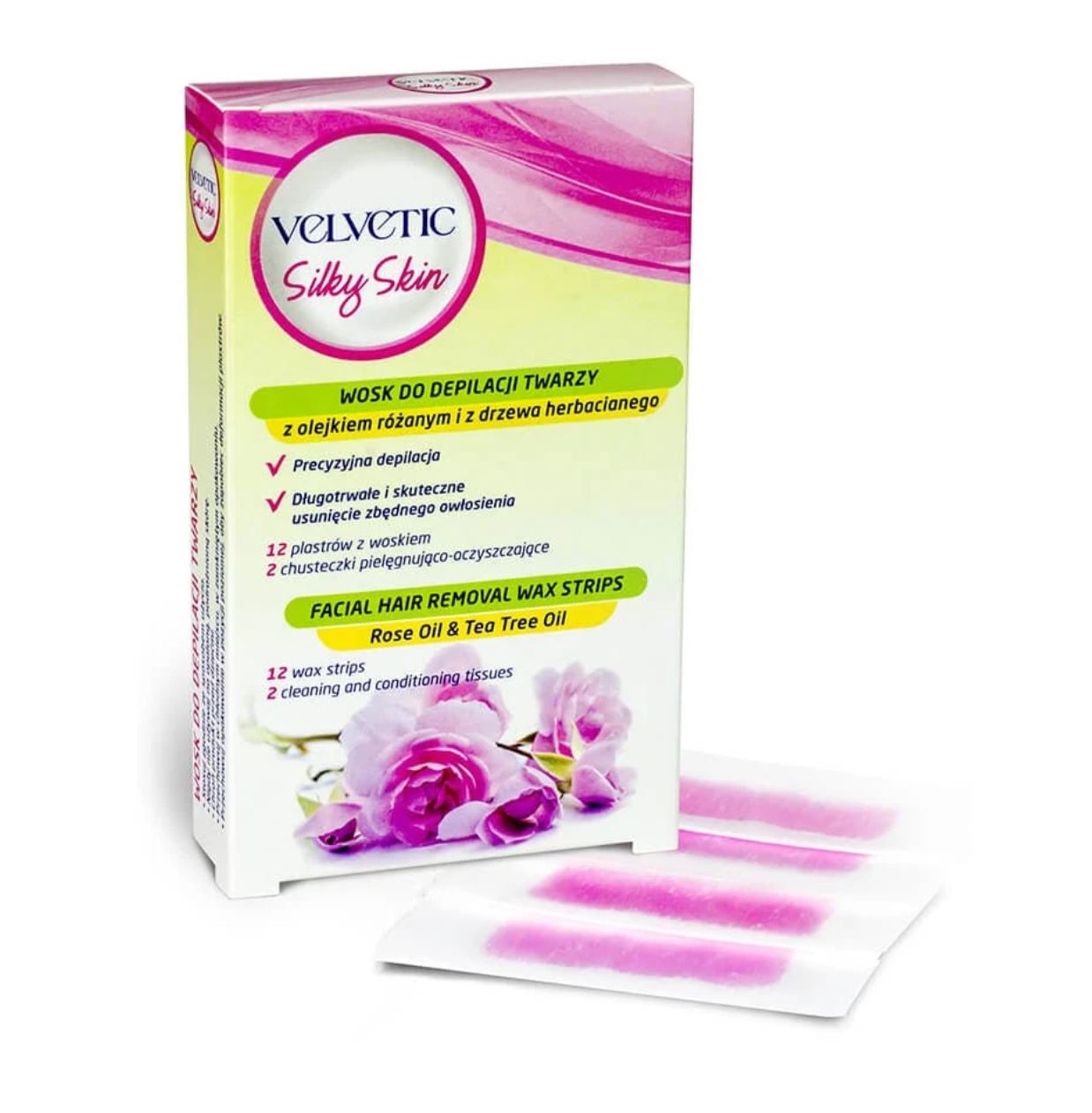 Silky Skin Rose wax for facial hair removal
Smooth facial skin without unwanted hair. The regenerative ingredients ensure an exceptionally gentle and delicate removal of unwanted facial hair. Enjoy an intensely moisturized and nourished epidermis without irritation and hair for longer!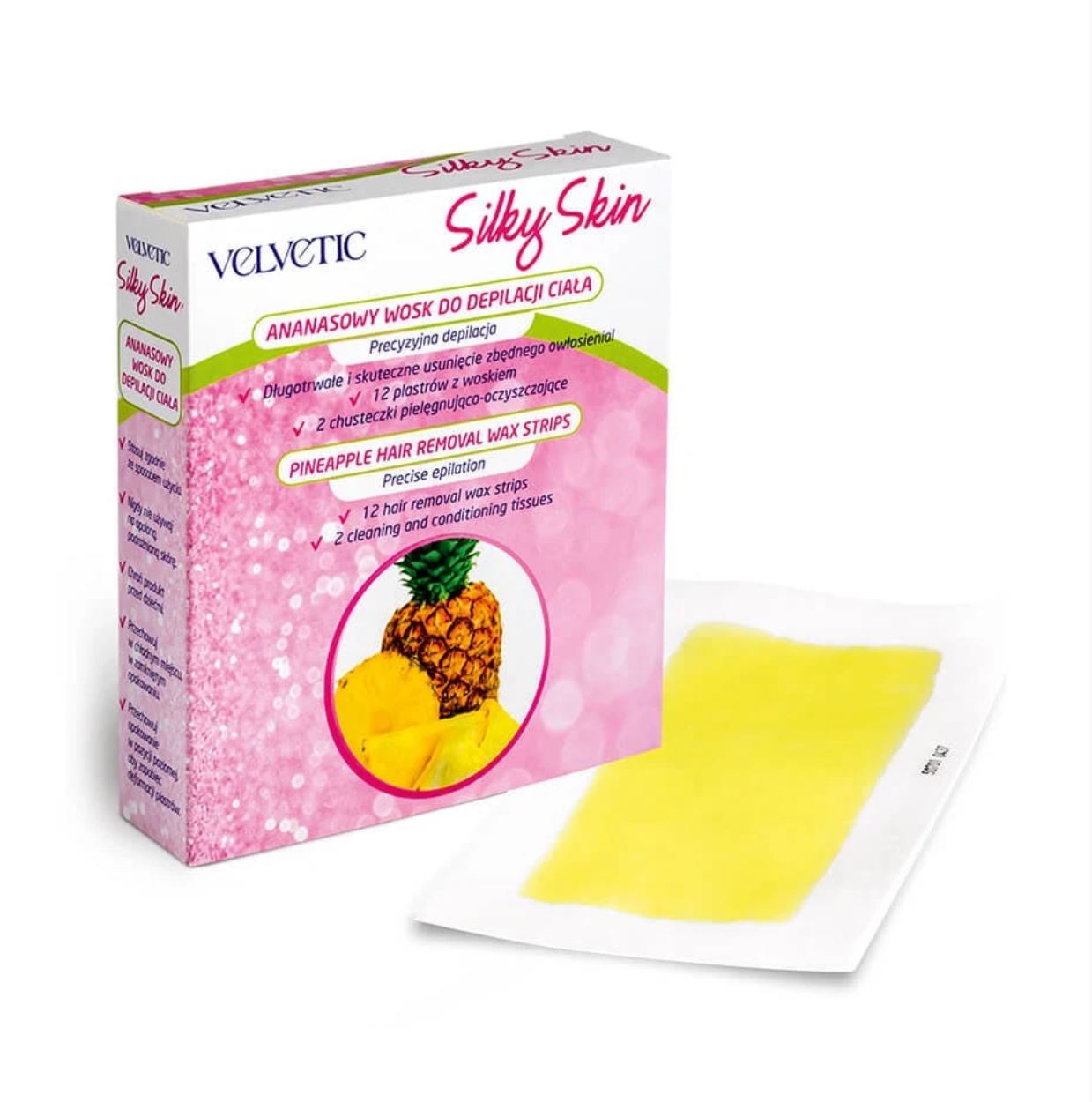 Silky Skin 18 Pineapple wax for body hair removal
Smooth and silky skin for longer! New hair grows back much more slowly and is definitely weaker. The time between subsequent wax epilation treatments extends even up to 6 weeks.