Long-lasting smooth face effect
A proven way of removing unwanted hair quickly and efficiently. This exceptional product removes the hair along with the roots, which makes the effect of a smooth face last for a long time and the hair grows back weaker and thinner. Thanks to this, the subsequent treatments are easier, less painful, and can be performed less frequently.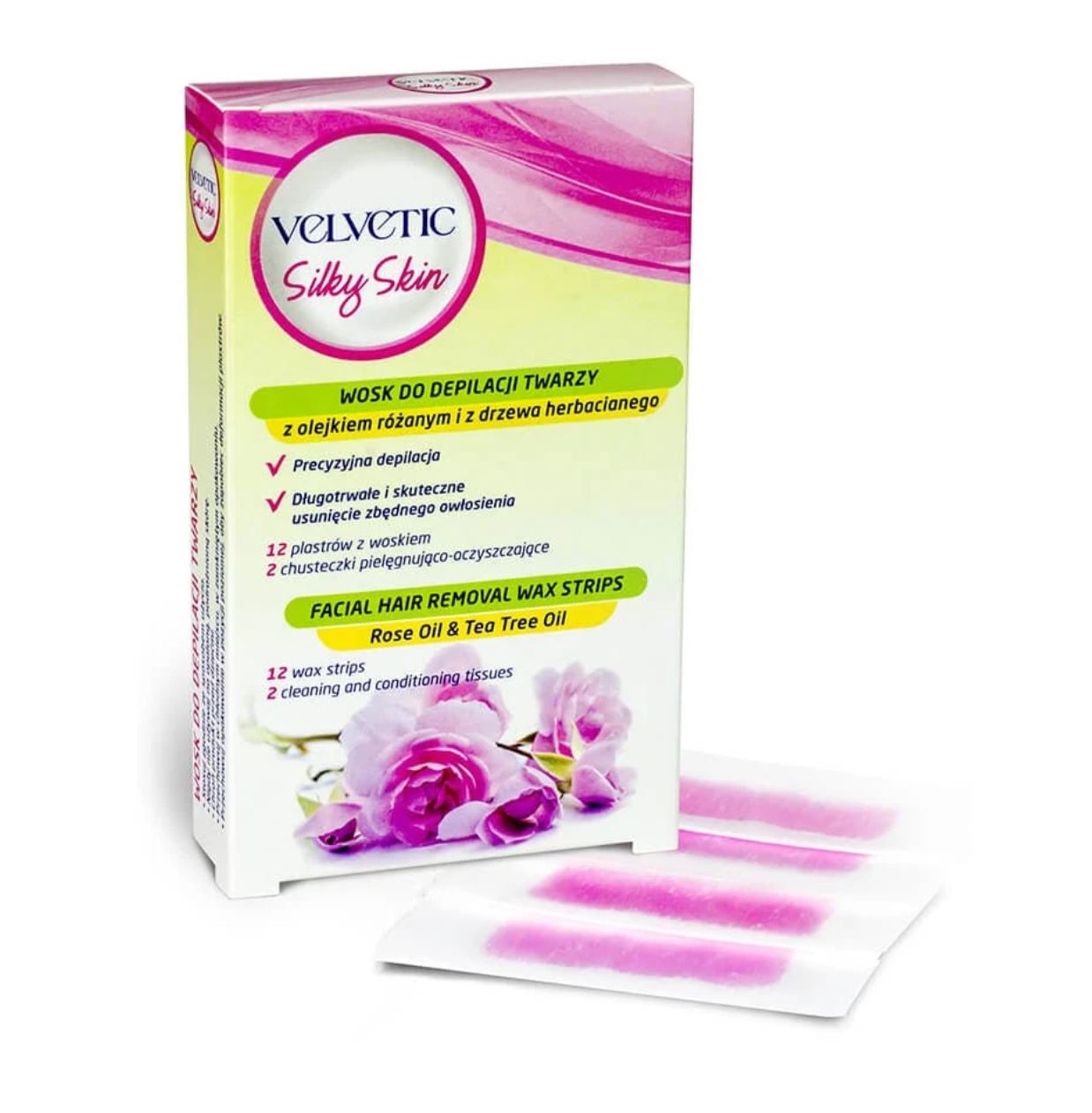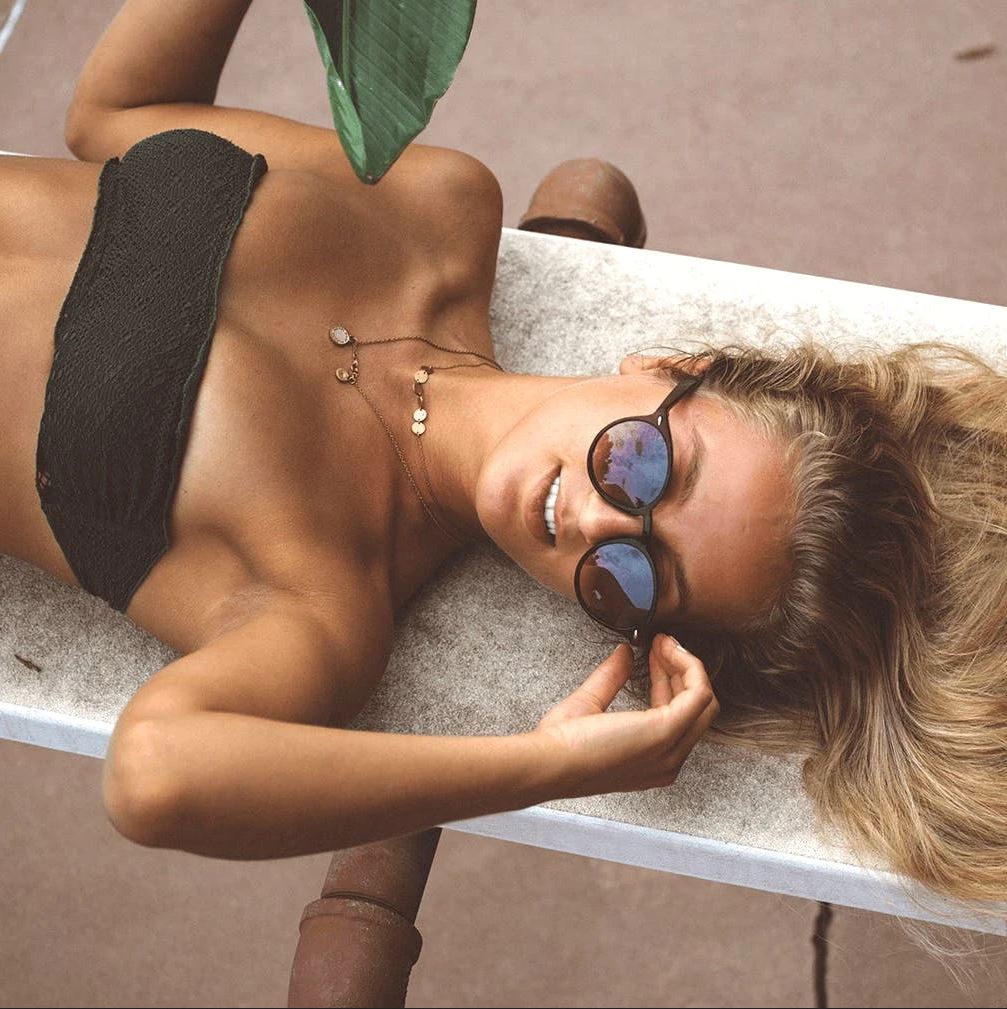 Attack of the plant-based oils
Rose oil and tea tree oil have a strong moisturizing effect, soothe irritations and accelerate skin regeneration. Thanks to them, waxing becomes more delicate and less invasive for the delicate skin of the face.
Products that may interest you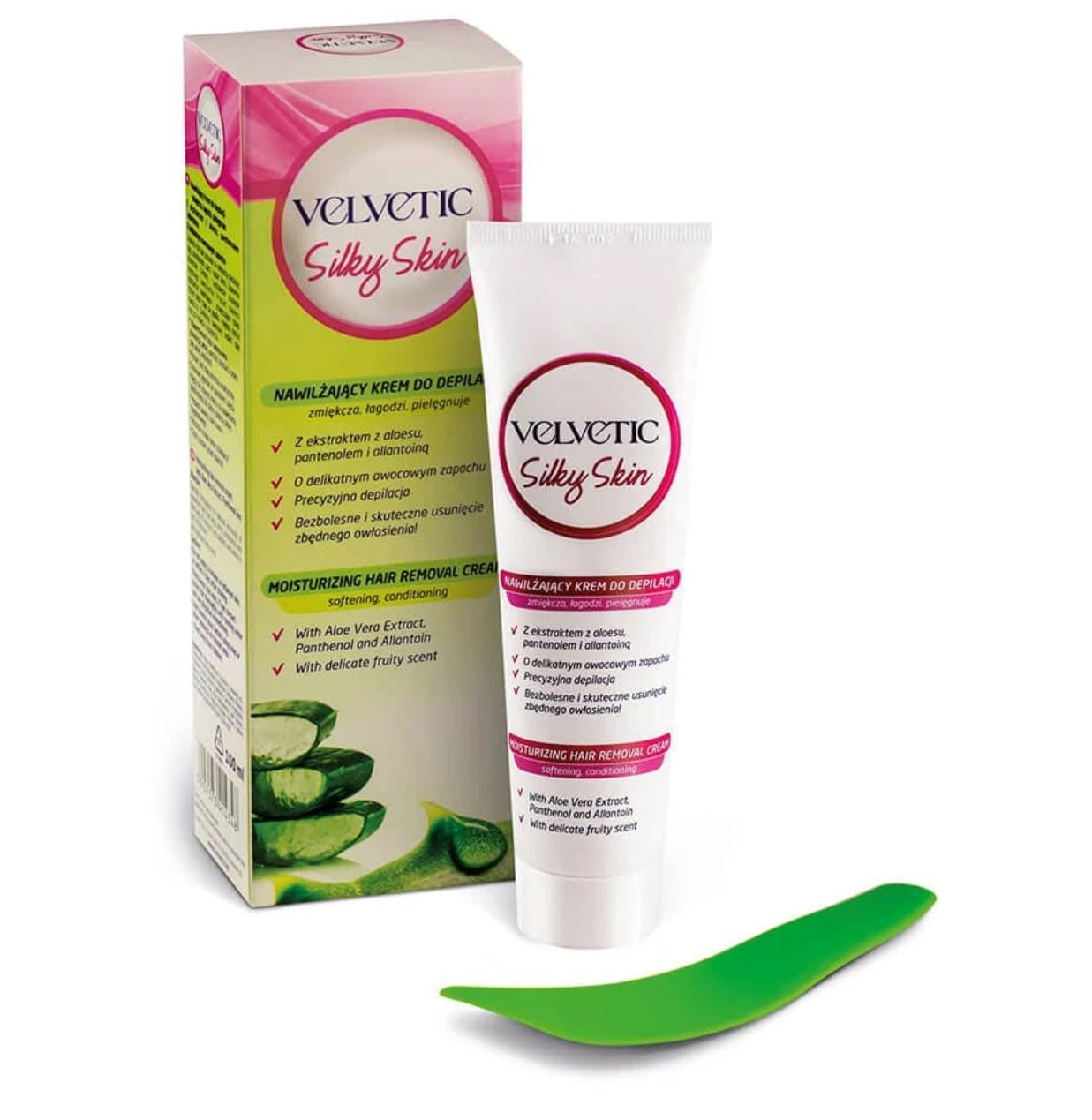 Even the smallest hairs are precisely removed and the skin is softened, nourished and silky smooth, just minutes after application. A delicate fruity scent gives a feeling of relaxation.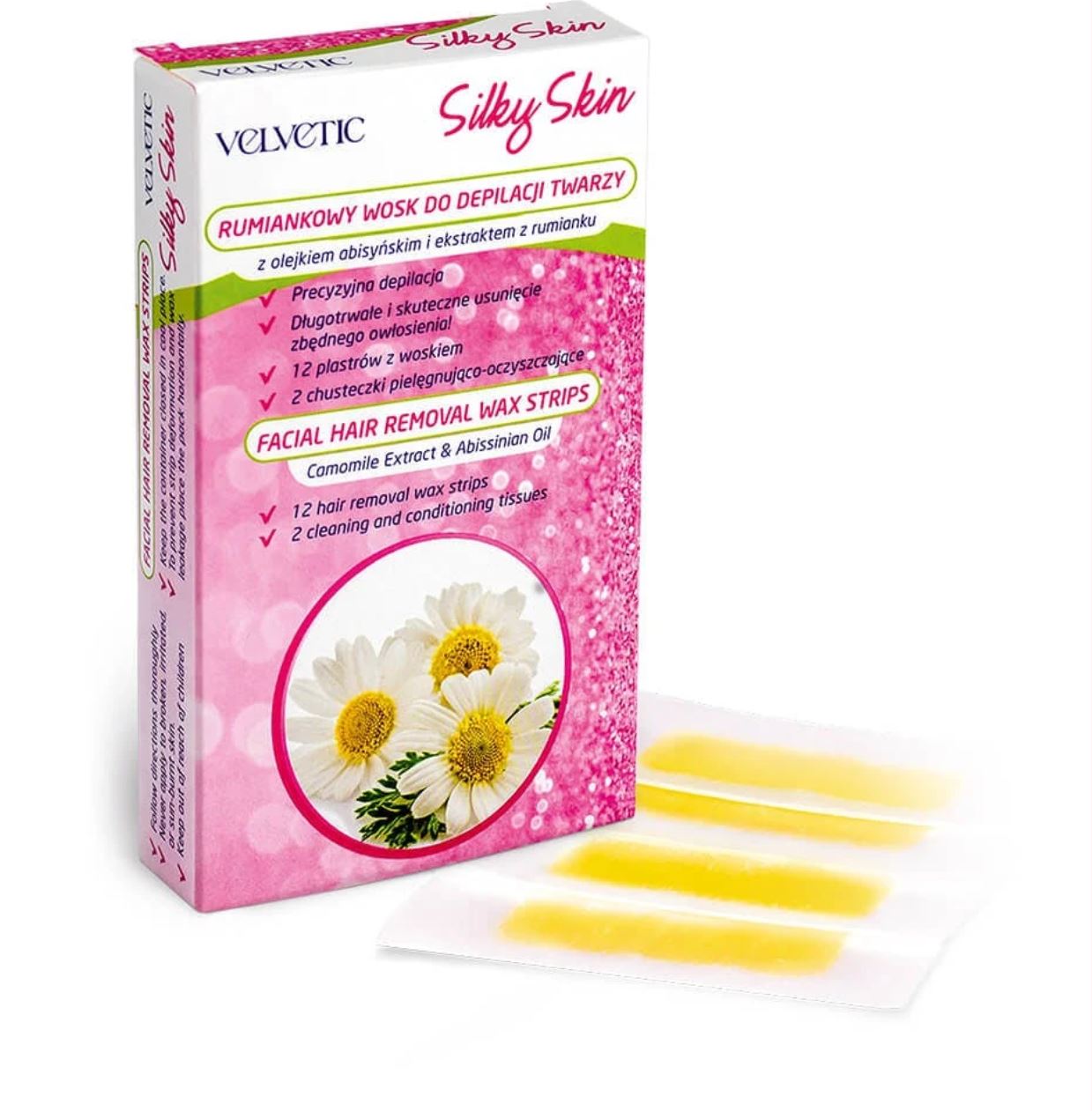 Silky Skin 18 Camomile wax for facial hair removal
Gentle and extremely thorough facial hair removal. Even the smallest hairs are removed, while new hair grows much slower and is definitely weaker. Each subsequent epilation using the patches is easier, and the skin remains smooth and velvety for a long time.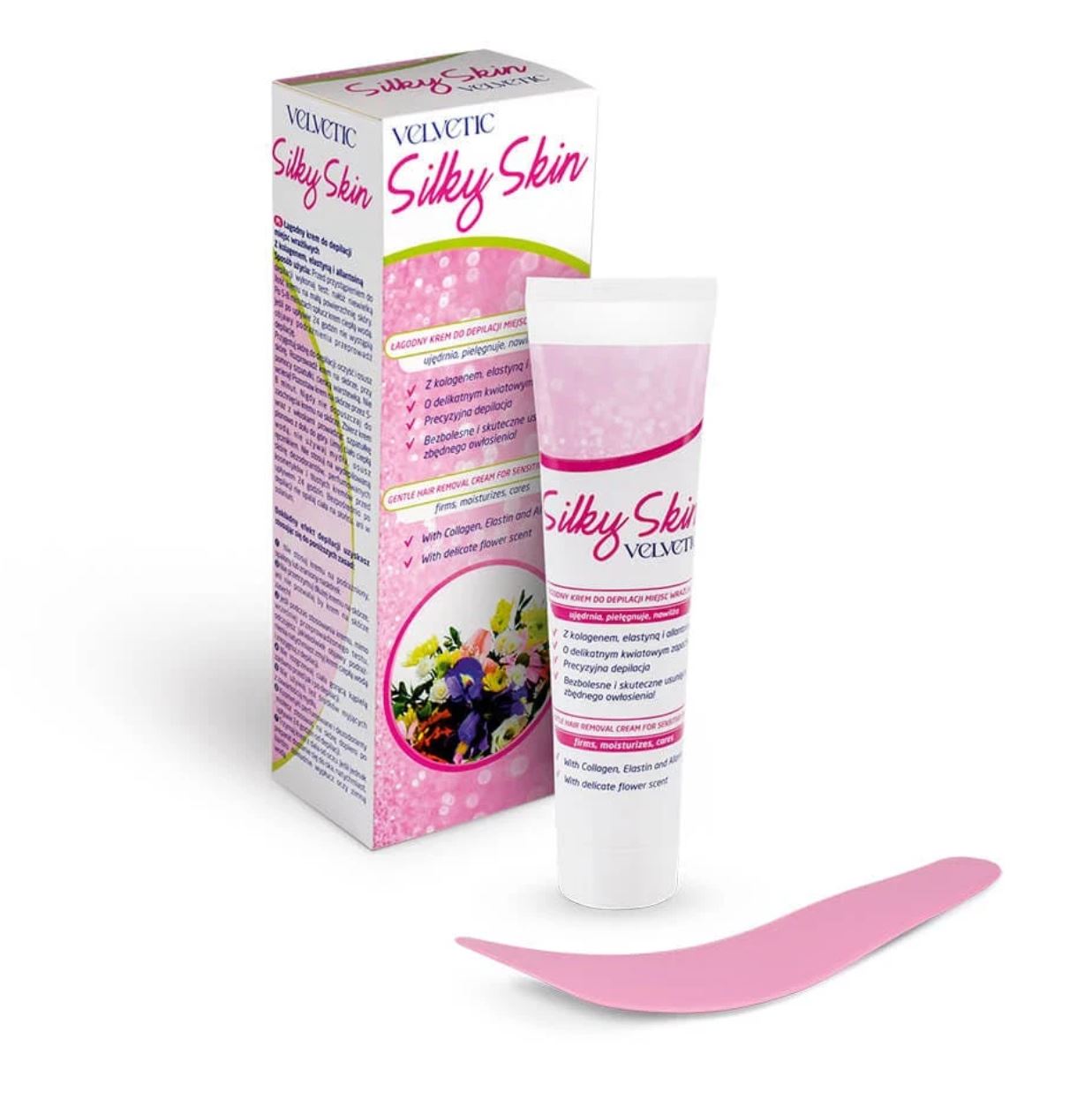 Sensually smooth armpits and bikini line with moisturized and nourished epidermis. The skin is as smooth and soft as after a perfect peeling. Hair grows back more slowly and is softened.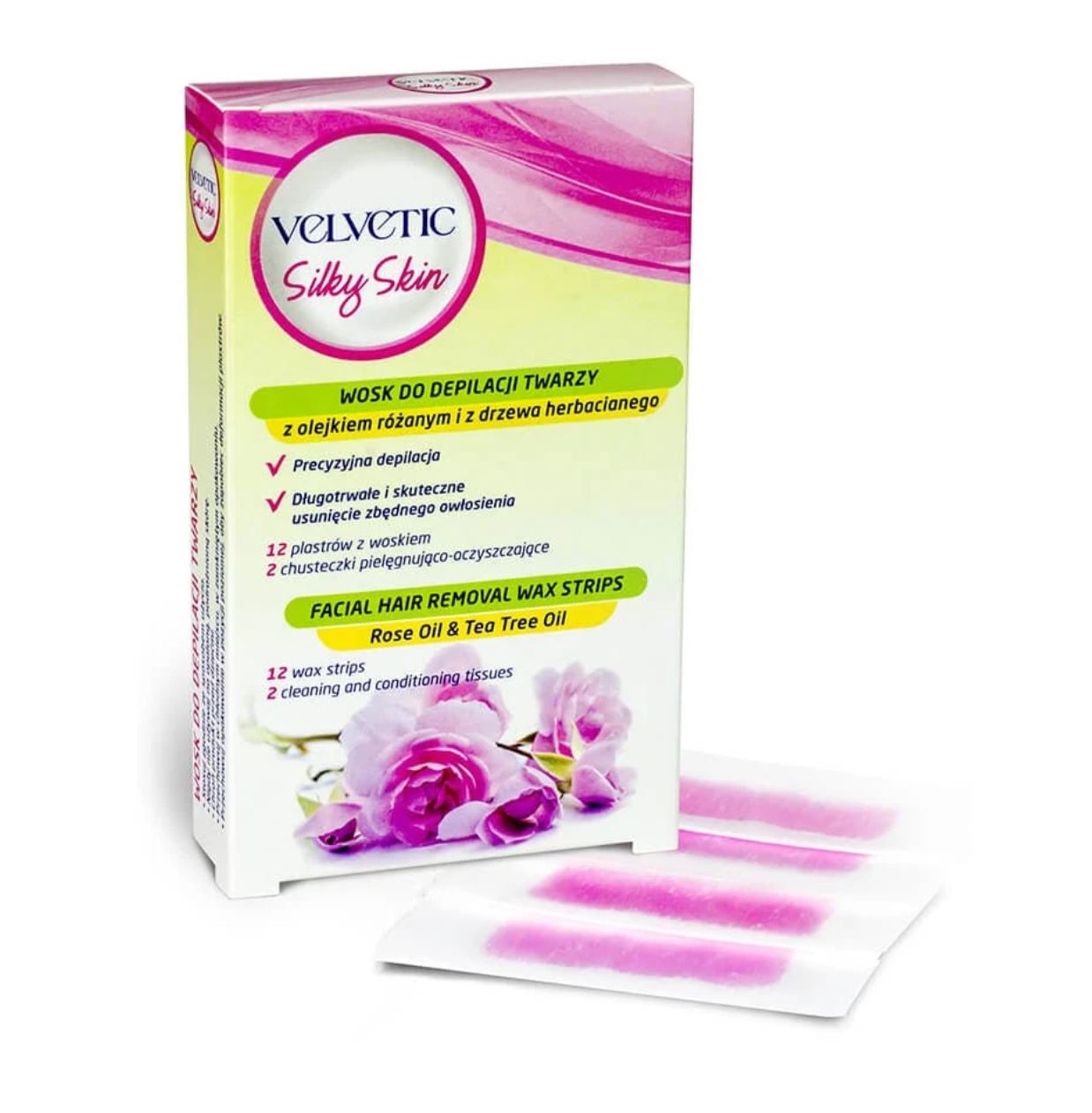 Silky Skin Rose wax for facial hair removal
Smooth facial skin without unwanted hair. The regenerative ingredients ensure an exceptionally gentle and delicate removal of unwanted facial hair. Enjoy an intensely moisturized and nourished epidermis without irritation and hair for longer!